We are gearing up for the 4th annual Mesothelioma Race for Justice (MRFJ), and we could not be more excited! As part of our excitement, we are proud to present this year's shirt designs and, for the first time, our MRFJ hat!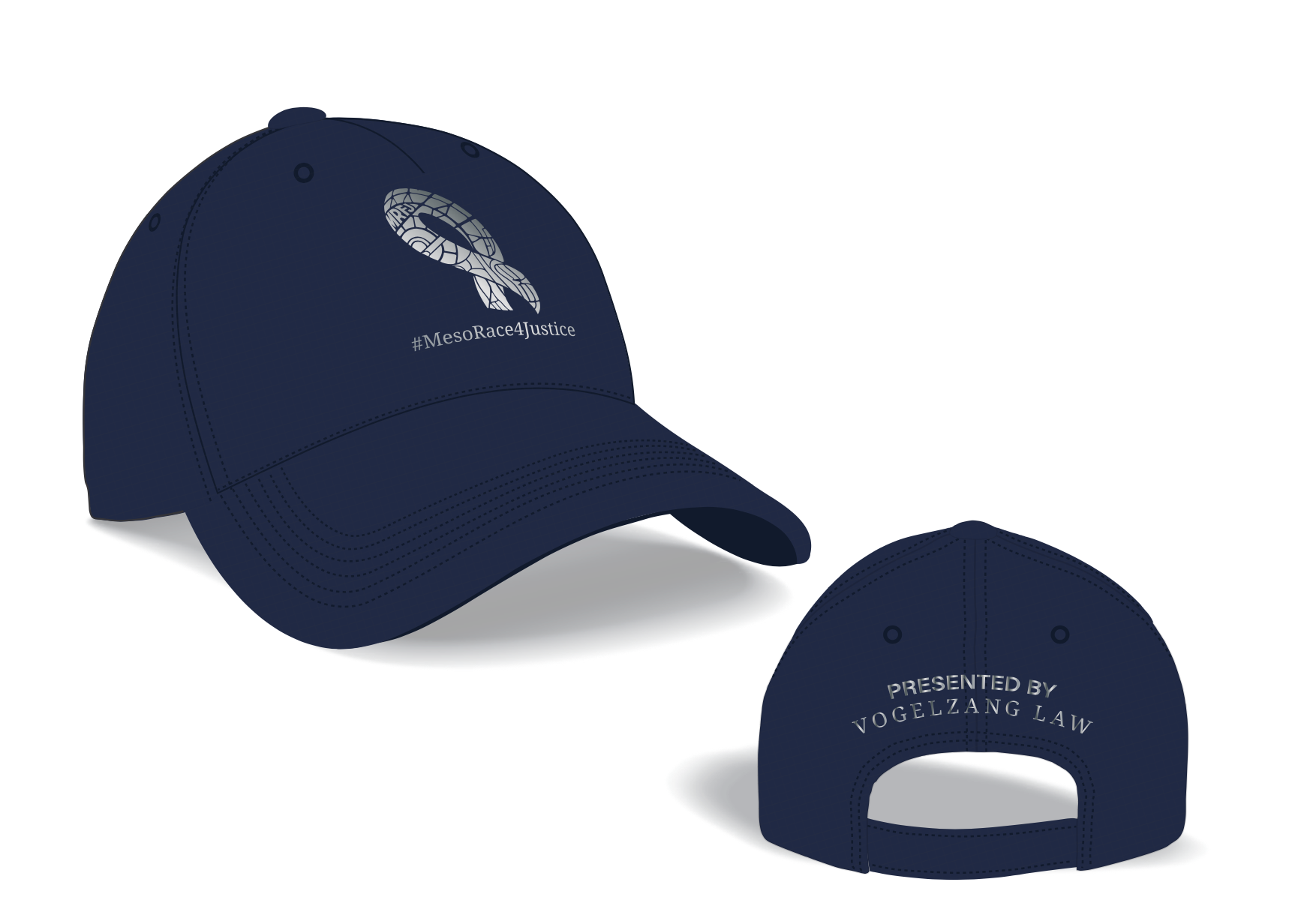 In previous years, we offered a sponsor and participant long-sleeve shirt. We are happy to continue the tradition this year with our new designs. Public relations associate and this year's MRFJ shirt designer, Madelynne Drescher, wanted to capture a sense of global connectedness in the shirt design this year.
"Keeping with the spirit of our virtual format and hope to involve participants from all over the country and even globe, this year's race shirt design is meant to display how, no matter where our participants are racing from, we're all in this together in spirit, in community, and in purpose," said Drescher.
Our signature long-sleeve MRFJ shirts are a highlight each year, and we are happy to continue the tradition. Participants will have the opportunity to select either the True Navy race shirt or hat included in their registration. Sponsors will have the option of selecting the charcoal race shirt or True Navy race hat as well. This year's MRFJ shirt and hat will also be available for purchase.
Participants and sponsors can expect to receive their shirts and in the mail by the conclusion of the race in September. Participants will have the month of September to walk or run the race, concluding on Friday, Sept. 24. We will host a Facebook Live honor ceremony on Saturday, Sept. 25, to present awards and honor everyone involved in this year's race. Proceeds from the event will go to the Mesothelioma Applied Research Foundation.
"I'm hopeful that participants will be able to turn our race into a community event for themselves, gathering with friends and family members to race together from wherever they may be located," said Drescher.